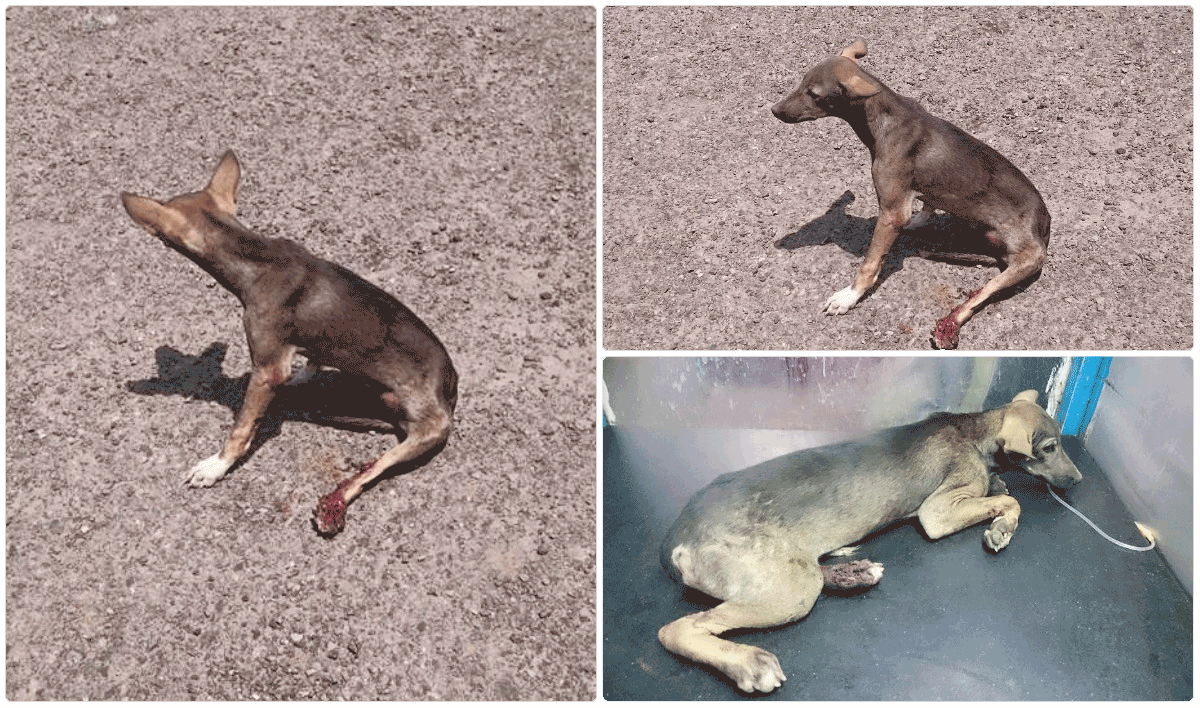 This post is dedicated to 'Dottie' (meaning: Gift of God), a dog, whose paw got crushed by a fast moving car. This incident happened in my college.
I was actually giving my exam when I heard a loud noise, similar to a dog screaming in pain. Few hours later, as I walked towards the College gate, I see this poor soul trying to find shelter under a car. It was blazing hot! The road was burning 60 degrees... I mean, she had no other choice! She was literally crawling, scared what will happen next...
I could see people walk past her, realizing how much pain she was in, but still, acting like their hands were tied. No one actually made an effort, except me and my friends, who picked her up and took her to a nearby a vetenary clinic.
The guy who did this probably wanted to impress some girl and blindly accelerated his car so fast that this poor soul's leg came under it. Not only her left paw was crushed, but her back was broken as well. She was diagnosed with multiple fractures and her left leg was amputated.
The doctor asked us to be optimistic and had strong hopes for her quick recovery. But unfortunately, she couldn't bear the pain and a few days after surgery, she crossed the rainbow bridge.
I would like the poem below to speak the rest for me and her...
A Story Untold!
What are these humans?
I can never understand…
Sometimes they love,
Sometimes they command

It was 7 in the evening,
I was sleeping across the street
When a car fast approaching,
Crushed my paw and left me to bleed

I cry for mercy, I cry for help
So many of these humans walking nearby,
They see me bleeding, they see me die
yet the just pass by.

Crawling my way to shelter,
Afraid to come out,
I still bleed drops….
Oh someone please help me
This pain, it doesn't seem to stop!

What did I do to you human?
That you did this to me?
Was living in your world,
A crime to be?

I may or may not live to see tomorrow
But with no mercy, you will carry on…
Crushing down the soul of my friends,
Killing us like crazy, and bullying us on

This world is no more a place to live,
For god created this beautiful planet,
this Earth and then mistakenly,
the inhumane human beings…


Prateek Kathal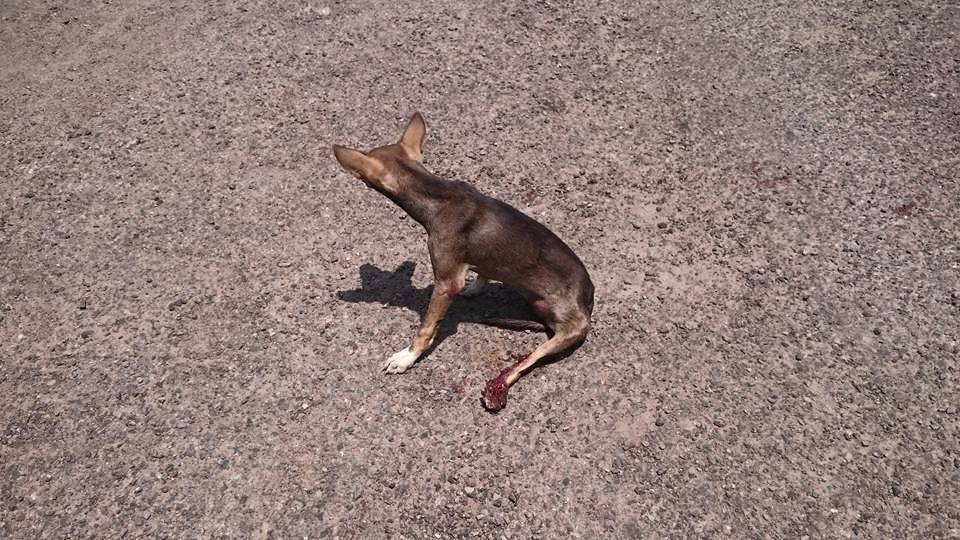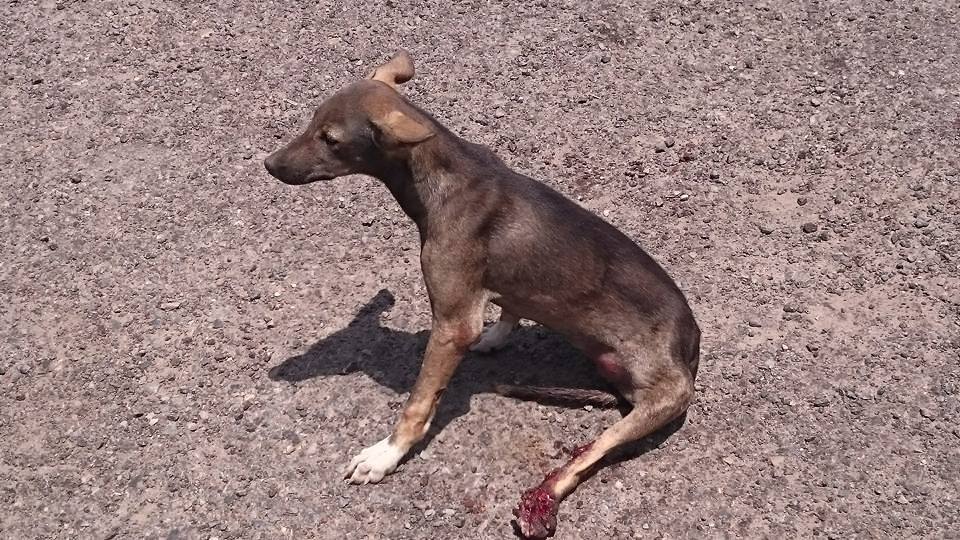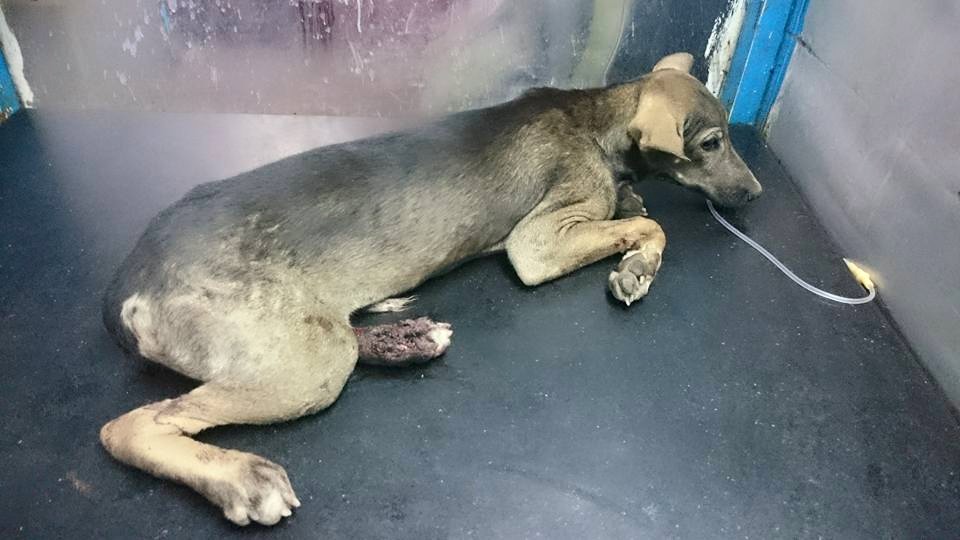 I thank all my friends and Friendicoes (Defence Colony) who made an effort to save her life. At least, I still miss her and regret not being able to save her... May her soul rest in peace!