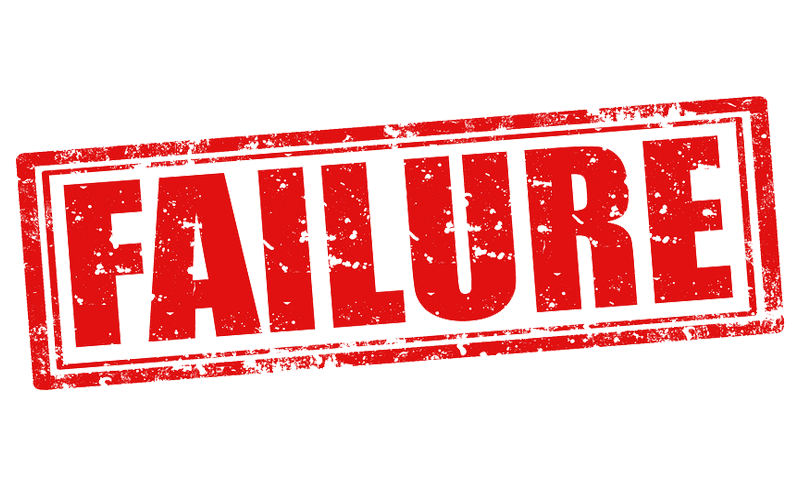 Disclaimer :- This article was written keeping the situation of India (especially New Delhi) in mind in the particular year this article was written. Please understand that by writing this post, I do not intend to offend or hurt anyone in particular. Everyone has the right to express their views and one should respect them. Please do not write inappropriate comments to justify your views or prove me wrong.
There is nothing much that you can expect from the world. Its a generation where someone like 'Honey Singh' is the idol of a 7 year old kid and his/her favorite song is 'Chaar Botal Vodka'. Please don't say its all scripted, because most of the shows are… but then, if this is what you are going to teach your children… Its hard to imagine, what's gonna happen to the next generation. People don't even know who is the President of India? (Who? I believe Alia Bhatt is a good example….), so I believe you can already see a small glimpse of the future.
When I see children going to school these days, I see them walking and talking like they own the world. Their parents buy them a MOBILE PHONE at the age of 10 and a SCOOTY at the age of 15. So now, if their parents are giving them so much freedom, you can imagine how they'll turn out to be when they turn 21. Another funny thing about this is that almost all the policemen in Delhi know that these kids drive Scooties and Bikes without licenses and helmets and still I never see them standing near schools to catch them. Actually, I should not even be talking about the dumbness of Delhi Police. You can imagine how stupid it is for the police to take action against a person who was reported on Facebook and not in an actual FIR! Thousands of FIRs are reported in Delhi almost everyday, but only 20% of them get sorted out (I am not sure… Maybe less….). Oh! and lets really not talk about Delhi's Traffic, because If I start with that… I can write really long essays on it! You see, parents don't generally realize this, but if they start using their phones while driving, their children will LEARN and DO the same when they grow up! Almost 20-30% of the people living in Delhi don't follow traffic rules, and some of them are even ready to fight the police knowing that they have broken the law. If you observe carefully, people driving in almost 1 out of 20 cars are using their mobile phones and I completely fail to understand how their work/love life is more important than their own lives. But then again, I am no one to decide what they should do. It is their life, and they can either prefer to crash onto a divider or go home safely…
A city where someone like Mr. Arvind Kejriwal was voted to become the Chief Minister, you can imagine what future it is going to have. Ironically, the symbol of AAP or Aam Aadmi Party is a 'Jhaadu', but the proper use of it was done by the Prime Minister of India who is from the opposition party. I love Delhi! In fact, living in Delhi sometimes make me wonder how quickly it is growing, the Metro, the Malls…. but then again, with the examples set by some psycho's raping girls and doing a lot of other stuff… it is no more considered to be a safer place!
India is becoming a country where people join the 'Swachhta Abhiyan' not because they really want to clean their area, but because they want to show the world how good they are by posting images on Facebook and other social networking sites. People say 'Accha din aane waale hai!', but they have forgotten that these good days will only come when we all work together to make a better tomorrow. I believe Modi Ji can not clean the entire nation himself?
It is commonly said, "The future of the nation depends on its youth", and henceforth, I would like to bring your attention towards the education temples as well…
In schools, I believe 60% of the students carry mobile phones. Now I am not going to say it is bad! Its good to capture the days of your school and create memories you can laugh at in the near future, but showing it off and using it in classes is what makes it worse! And god forbid, if you mistakenly ever get into a fight with a 10th or 12th grader, the first few words coming out of his mouth will be – "Hai kon tu? Baahar mil mujhe tu!!!". I believe no parent or teacher would ever teach a child to talk that way, but that's how bad things have really become! And in colleges? Well…, the shitty syllabus hasn't been revised yet. We are still being taught languages like C and PROLOG and later, when we sit for placements, companies require us to know Cloud Computing, Python, AngularJS etc etc… and most of us are like… "Sorry sir, I don't know what it is!" (Not really, but you know what I mean…). If this is how the nation's youth is gonna be brought up, it's gonna take way much more than just getting Wi-Fi in train stations or in the cities.
Keeping aside the curriculum, if I start talking about the Reservations, I believe 80% of the people in the GENERAL category know how hard it is to get into a good college. If a person in SC/ST/OBC scores 1 lac in AIEEE, he is eligible to sit for good colleges, but for general, something like 30,000 won't also get you a good one. Reservations were brought to equalize the gap between the rich and the poor, and give a chance for the poor ones to study, move forward! But, I think everyone has a brain and every one works hard enough to score well. Then why differentiate upon factors like knowledge? You can obviously help them with fees, the wages, the salary, but giving a better college to a student scoring 1 lac and the other scoring 30k proves nothing right. With the ever-growing competition, the fear of lagging behind in life, lacking in perfection and talented skills is gonna kill the child! One must work hard, but not so much that he kills his Childhood, his Adolescence.
Talking about the youth, I would also like to bring your attention towards the realistic (but UNREAL) TV dramas as well. We all know about 'Roadies', 'Splitsvilla', 'Big Boss'. Almost 5 lac people all over India try to get into these shows every year. Now, most of you will say, only dumb people go to roadies… But then again, these dumb people are the ones that later become big stars and win shows like Big Boss!!! If you see the video below, you'll notice how stupid our countries young generation has become… Now, I am not saying everyone is like that, but this is just a really small example to tell how the next generation is going to be. 😐
This is a funny world!... Wearing good clothes is no more a style statement these days, but having an iPhone is! Being an engineer won't get you enough money, but being a stupid 'Youtuber' will (trust me, they earn a lot!). Today's generation is not about getting good grades, but getting good selfies.
With all these serious and debatable topics I have written above, I urge to tell the world how two faced the world is becoming! How the state of a person has changed from LIVING to SURVIVING! How the world is trying to become better but being pushed down by the evil!
You can talk all day and debate on these topics and ask yourself or discuss 'What is going wrong with the people of India?', 'Why people don't do this?', blah blah… But by just talking, are you really DOING something about it?? People are killing animals, and then people are being killed by other people who are also no less than animals (You get my point?). Every 5 years, almost 3 lac buffaloes and cows are slaughtered in Nepal, during the Gadhimai Festival… but no one gives a damn then!
There are generally 2 types of people – Optimistic, Pessimistic. There is one more as well… "The one who doesn't care!" and maybe most of us come under that only, but generally there are 2 only. With all these negative statements that I am making in this post, I may sound the second one, but then, if I start writing about the good things that India has already achieved, I believe boasting about the Delhi Metro or the Nuclear Deal is gonna make your mood better? Won't it?
Don't just talk! Take actions! Commenting on a facebook post is easy, but going on the streets and fighting for things proves your guts. Get Bent!